In General, a tourist visa interview could have been your key to obtain the visa an applicant must be confident in handling the interview either via phone or personal interview. Interview questions are most of the inconvenient process for a first timer application to undertake by the applicant but with this information it prepares you to acquire some essential details that you may need to know depending on your individual circumstances.
With our involvement handling clients in the U.S for a tourist visa for a non immigrant application they can do it by themselves through an online application and online appointment in submitting their application to the consulate office. It is effortless for them to distinguish the veracity of your documents and your purpose in applying for a tourist visa from the information you have provided in their online application portal. The Interview in this particular application does not even take a long minute for you to think about how you will respond to the questions that the officer might ask for your application.
It is bizarre for others that they have not been asked to provide the documents yet, they got refused but the good thing is that you could still re-apply anytime you wish to give it another try look onto the grounds of refusal and try to meet and cross the line for what they are expecting in granting your application reading the information from the website of the consulate office gives you more idea on how you will foresee your application and what documents you are to provide according on your circumstances. There are also facts when you have had a previous travel abroad, which claims to increase the possibility of getting the approval. This has gone far from reality and it may vary again from client's profile and individual circumstances we cannot compare exactly what made that applicant gets the approval because of his/her previous travel, as others may get the approval without a previous travel immigration yes it is true! The best way is to read and research before applying to this type of an online application as a tourist and if needed ask a second opinion.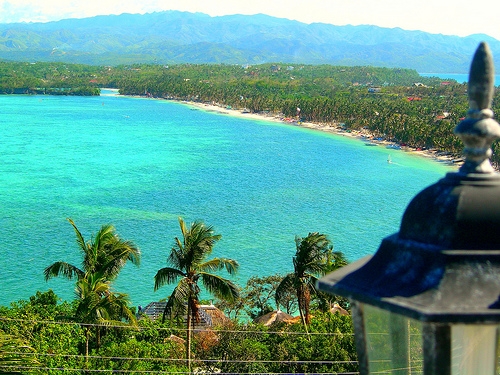 Canada and U.S are sharing immigration information; in Canada if you applied for a tourist visa more often the application will solely based on the documents you have provided with them. Again an application for this type of visa as temporary resident visa could have been a lot easier through completing the online application from the CIC website where you need only to complete the information being ask online, upload the documents and your e-medical exam result, and pay the visa application fee you can easily review the information and generate the summary of your application and pay the visa fee online however if you aren't decided yet, as to submit your application please bear in mind that your details will remain in the portal for a period of 2 months   and it automatically will vanish when it exceeds 2 months when confirmation for submission have not been made. It is likely that you will get the approval if you meet the TRV criteria where you can just search and Google it from the website or better yet download some guidelines form CIC website and follow exactly what they do require for submission. There is no shortcut of getting your application, if they would warrant in requesting any additional documents to finalize the decision or attend an interview. As always, it is better to have all the documents are complete when submitting your application to avoid delays or further documents to require by the case officer.
If they give you the decision of your application usually it comes through to your e-mail address or you can also check it online as to verify the status of your application If you received the refusal letter you will see the reasons why your application was refused as they have this letter with corresponding markings to check for the grounds of refusal.
New Zealand tourist visa application has two route in granting your tourist visa application one is without the restriction as to the duration of your visit and the other one is with the limited purpose visa meaning you will have to leave NZ after your travel window schedule set forth on your visa stamp attached on your passport which you may not allow to extend and apply another visa to extend your stay in New Zealand. Immigration Officer usually conducts phone interviews if they are not satisfied in granting you for such visa or if they will ask and verify some information you've provided in your application. The density of the supplied documents and you're clear purpose are the 2 attributes which will rationalize in claiming on your application approve , guidelines and procedures are also in their website to guide you in completing the paper based application so as the requirements however it is more specific if you are applying for dependent visa as a child or the partner of someone in NZ who holds a working visa, this has its own criteria in assessing whether you are entitle to apply for the visa as a tourist.
For an online assistance on your visa application contact Visa Online Assistance at (02) 701-2997 or send us an email at info@visaonlineassistance.com for any visa inquiry TRAVEL, STUDY AND MIGRATE ABROAD or visit our website at www.visaonlineassistance.com
This was a guest post by writer and immigration consultant – Terri Corona.